Hurricane Madeline on its way towards my son and his in just a few hours.  He has only lived on the big island for 30 days, and he gets to tell his mom about going through a hurricane.
A weather blog I admire alot even wrote about this somewhat historic event.
Fox News Weather Blog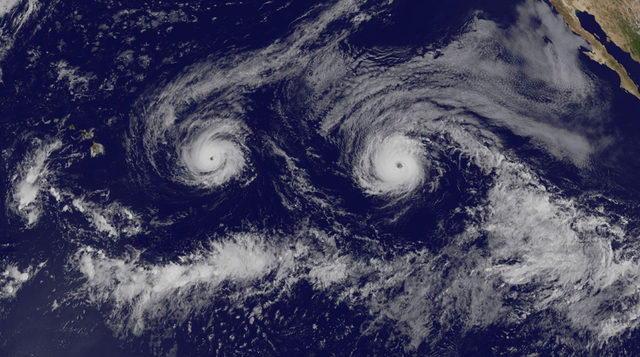 This image I copied from http://www.hawaii-aloha.com is an interesting picture I think.
Well I have been sending a million prayers for people on the island today.  Hope all is okay.